Have you guys heard about the HD powder curse that's going around? If not.. keep reading! If so.... still keep reading ")
Let's address the problem, find out what the cause is... & of course find a solution!
Addressing the Problem: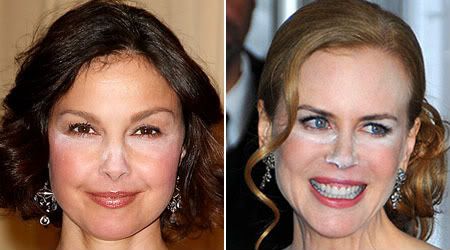 Obviously celebrities are scrutinized far more harshly than us common folk, so when a celebrity has a make-up meltdown, mishap, or what have you it's a big deal!
Makeup Forever's HD Powder has continuously been blamed and scrutinized as being the culprit behind this unbecoming "trend"
My take on the whole thing is this:
It could be MUFE but, it doesn't have to be! MUFE is not the only brand that carries a translucent hd setting powder! So lets just give Makeup Forever the benefit of the doubt here..
When ANY setting powder is overused/abused it will give you these results in high definition photographs (which is not visible to the naked eye!)
Finding the cause:
Let's first talk about the different types of loose setting powders and what they are commonly used for:
a) Most make-up Artist use a loose powder under the eyes of their clients in order to easily sweep away any fall out eye shadow.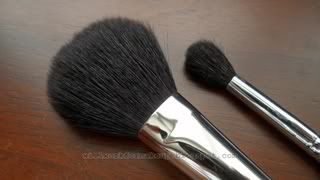 b) Setting powder is also used to set concealer in order for it not to crease or cake up into any fine lines & wrinkles under the eyes. (with a smaller fluffy brush)
All of that powder packed on is all good to the naked eye, but when taking photos (especially high definition) it is visible.
c) Setting powder is used for just that, setting your foundation! That final step in the makeup process, locking in all the goods, keep oiler areas under control & in some cases give a tad more coverage (don't have to use a translucent powder)
Let's get into the most popular setting powders:
inmykit.com
MAKE UP FOR EVER
HD Microfinish Powder $30
Made of only micronized Silca (100% mineral), has absolutely no pigment and absorbs only excess oil shine. When activated by contact with oil or surface moisture, it becomes completely invisible (clear) so it can be used on any skin color ...yes, I said ANY skin color!
**Do Not use this powder on dry skin, especially in the presence of flash photography**
Cover FX
Setting FX $32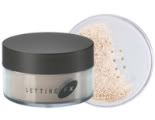 Talc-free, contains minerals and micronized mica that acts as an optical diffuser, softening the appearance of fine lines, flaws and blemishes. It sets any foundation or concealer beautifully without ever leaving a dry or cakey looking finish.
**Even though it contains mineral ingredients (mica, silica)this powder is "photo safe" and won't strobe in flash photography**
E.L.F
High Definition Powder $6

Very similar to MUFE HD Microfinish Powder. E.L.F's as an additional ingredient, silicone, which does not change the effectiveness or total transparency of this product at all.
**Do Not use the big fluffy puff that comes with the E,L.F powder. It applies far to much to the skin and will leave a white residue. Use large powder brush or fan brush slightly buffing into the skin**
Solution:
a) If you notice an ashy or greyish hue over your skin, this is an indication that you've used too much!
b) Before going out take a couple of pictures of yourself to be on the safe side!
c) Use a big fluffy brush! (put a small amount in the cap, swirl brush around, tap off excess) then buff (slightly dust) onto skin working on t-zones first! Works like a charm ♥
d) Stay away from anything with talc in it, will make you appear grey in photographs. Instead look for powders with silica or cornstarch.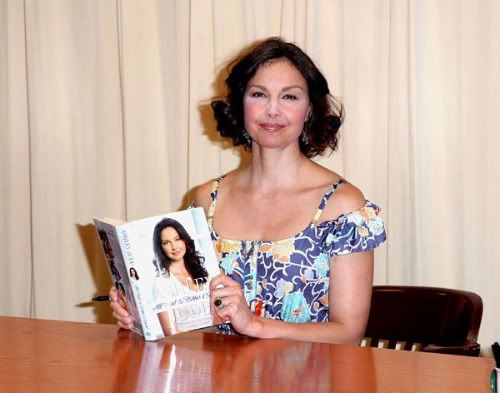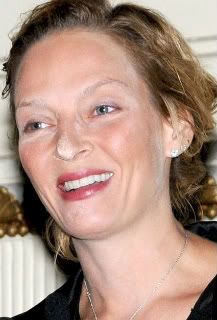 "Put your trust in God; but be sure to keep your powder dry"
check out this vid!